Understand the Nine Wisdom Gifts and How They Relate to You
Your Instructor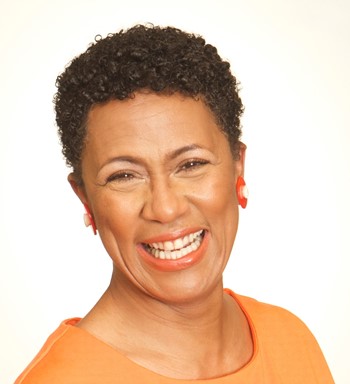 Norma T. Hollis is a human awareness expert who believes we each have a right to live an authentic life. She has learned that living an authentic life begins with a clear connection to your intuition.
Norma's life has been very authentic. Her intuitive voice started speaking to her when she was only eight years old. This was when she had excruciating earaches and the voices in her head comforted her. By the time she was in her 30's she had built a strong relationship with her intuitive voice. She had also experienced numerous health challenges that stemmed from her childhood earaches. As a result, it was difficult for her to live the 9-5 lifestyle offered by society. Instead, she ventured out to find independent ways to live her life.
In the process, she developed the Authentic Voice System, a process that helps people learn how to love their life.
One of the first and most important dimensions of the Authentic Voice System is INTUITION. Norma teaches eight ways your intuitive voice speaks to you. Your intuitive voice is your GPS system, your navigator and partner on your journey through life. When you learn to listen to and trust it, then partner with it, your journey through life in greatly enhanced.
Norma's class will take you through the process. Through her classes, you will learn about yourself in unexpected ways.
Norma takes you on a journey inside of yourself. She will help you get intimate with nine different dimensions that make you authentic so you can love yourself deeply and achieve your life purpose.
Norma's programs are magical. They transform you with the wisdom and inspiration to do and be your authentic self. She's the founder of Authenticity U and author of multiple programs, books, videos, audios and other learning tools to help people and organizations understand what it means to be authentic. Her programs are popular internationally.
Course Curriculum
WHAT ARE MY NATURAL GIFTS AND TALENTS
Learning Your Wisdom Gifts

INTRODUCTION

BODILY / KINMESTHETIC

EXISTENTIAL

INTERPERSONAL

INTRAPERSONAL

LOGICAL / MATHEMATICAL

NATURALISTIC

VERBAL / LINGUISTIC

VISUAL / SPATIAL

SCORING and HOW TO USE THE INFORMATION YOU RECEIVED
Access download Norma T. Hollis – WHAT ARE MY NATURAL GIFTS AND TALENTS at Forimc.com right now!