Enjoy Unlimited Auric Clearings, Karma Removals and DNA Activations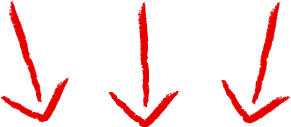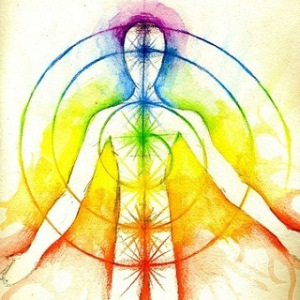 Clear the highest priority auric attachments you have picked up from people, places, times, things and events. Close openings in your auric field that absorb other people's negative energy, spill your Life Force away and cause you to feel tired and restless. Calibrate your chakras, remove discarnates and other foreign entities from your field.
Clear karmic imprints from this and past lifetimes that keep you stuck and impede your evolutionary progress. Clear the karmic imprints that you inherited from your parents at birth so you don't have to walk THEIR karma. Be free from unworthiness, undeservedness, poverty consciousness, shame, guilt and victimization. Align your Free Will with SOUCE Will and make decisions in line with your Higher Self.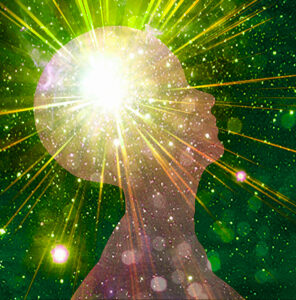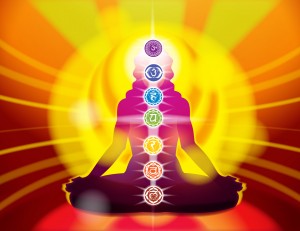 Unplug Your Mind From The Matrix
Clear unnatural seals, implants and DNA blockages that connect your mind to the matrix and prevent you from embodying your Higher Self. Activate your 12 strand DNA to access higher aspects of your multidimensional awareness, embody your Soul's purpose and raise your frequency to attract a higher grid of people, places, times, things and events. Activate your Golden DNA to become a frequency holder for the ascension of Earth and humanity.
DNA Activation is the key to embody your Higher Self and be able to ascend "up" the multidimensional scale. DNA Activation is an eternal process as there is always a higher level of consciousness you can reach, even Ascended Masters continue to activate your DNA. With the DNA Activation Lifetime Membership you get unlimited access to 12 Strand DNA Activations and Golden DNA Activations so you can continue to raise your frequency anytime and anywhere!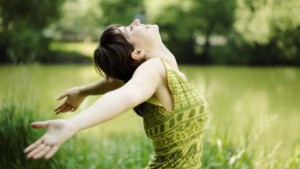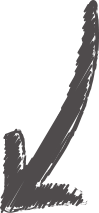 Just A Few of Our Powerful Features and Benefits…
Anytime & Anywhere

With the Ultimate Membership Program you can view all healing sessions from any computer, tablet or mobile device. Whether you are at home, traveling, on a break or even before going to sleep you can receive a healing session without having to wait.

Discover Your True Essence

All these sessions are intended to clear all the energetic blockages that prevent you from embodying your true essence and live life to your fullest potential. Witness how your frequency rises everyday and you manifest epic relationships, self mastery, higher states of consciousness, deep healing and much more.
Entrepreneurs and Light-workers Success Stories
When I found Gustavo, I had been in an extremely codependent and painful marriage for 6 years and was in desperate need for someone to assist me to cut the cords that tied me to this dysfunction. Within one session, Gustavo helped to clear old, blocked past energies that had kept me trapped for such a long and dark time of my life. We tapped into my higher self, so that I could re-discover my true intuition on what was the correct path going forward and after that one session, I made the decision to leave my marriage. 7 months down the road, my self-love, positive emotions and life are at the highest level they have ever been and I am truly and deeply happy. I have done much self development work with a number of top experts around the world, yet these sessions with Gustavo were able to heal me at a deeper depth. As well as these first few, invaluable sessions with Gustavo, I also undertook a website coaching course with him, that helped take my online website up to the next level. Gustavo is a gifted Healer and Coach and I will be eternally grateful for his help on my path.

Kelly Armatage, KellyArmatage.com
I wanted to thank you for our session yesterday and explain the amazing events that I've experienced today, only 1 day after your auric clearing. I happened to have Eckhar Tolle's New Earth book in my library so I started reading it last night. Thank you for the recommendation, it is an incredible book. I only read a bit last night but this morning I woke up and went straight to the pages about the pain body and I devoured the information. I woke up this morning with major creative downloads for ideas for my business. This has been happening a lot lately but after our session yesterday and reading the section on pain bodies, it was like 'superseed'. I spent over 2 hours just writing and organizing – it just all flowed and I couldn't write fast enough to keep up with the downloads! I feel so much more clear with what I'm meant to do with my work in guiding women and how to go about it – it feels like it is finally all coming together.

Josephine Auciello, FeminineBodyWisdom.com
You have been profoundly valuable and I know a lot people I have worked with up to you enabled me to effectively utilize what you have brought me. There has been quite a transformation in how I am seeing relationships and my own patterns and at this point in my life at 51 the timing couldn't be more perfect. As I go through my mid life 'awakening', I feel more present and empowered to step further into who I naturally am and establish my new identity as a healer of spirit. You have helped greatly, thank you.